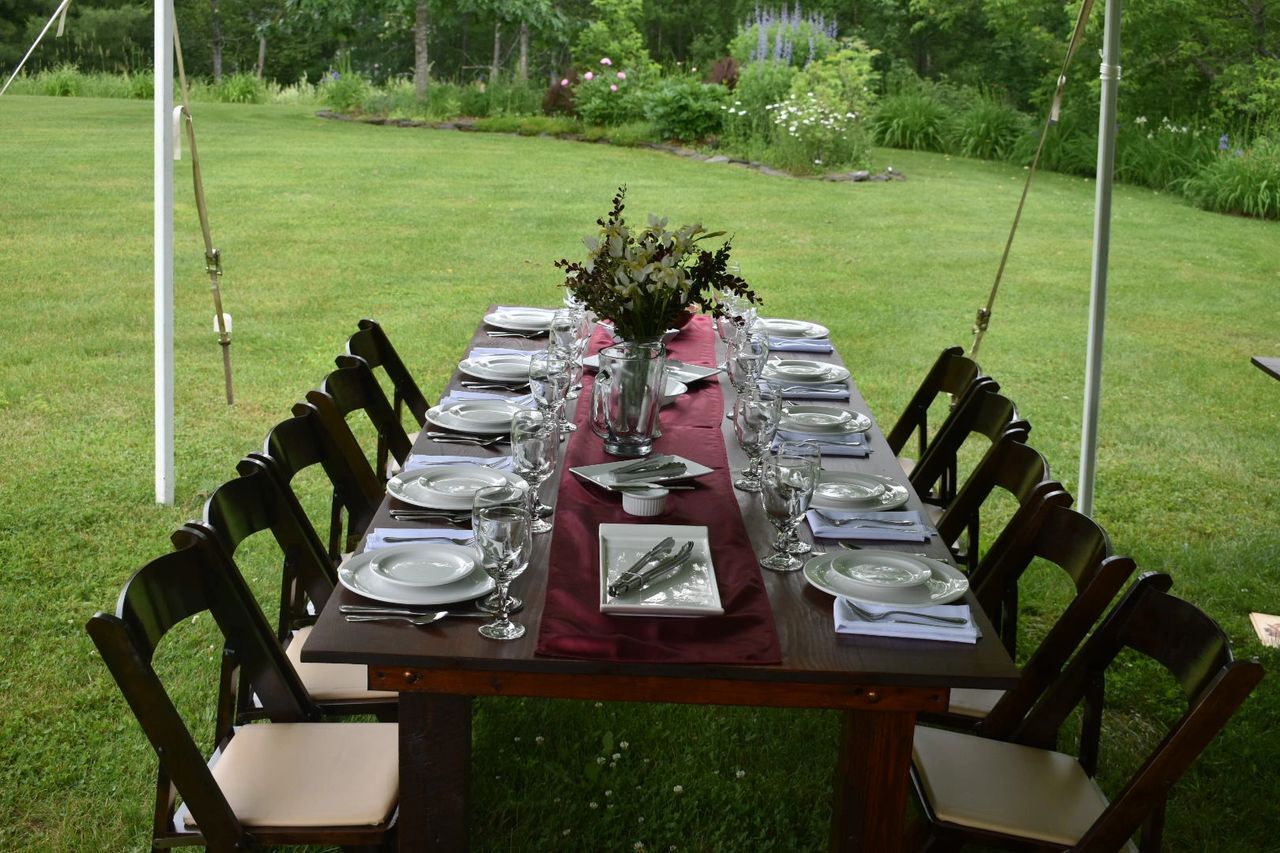 Farm Tables, Wooden Chairs and More
Like most years, we are adding to our inventory again. We are busy building and staining farm tables. We purchased Fruitwood wooden garden chairs and a multitude of table top items. If you are trying to create an elegant rustic look add farm house tables, wooden chairs and new bistro lighting under a sailcloth tent.
If your event is serving food family style we have added a variety of platters, bowls and serving utensils. If you need decorative drink dispensers we have 3 and 5 gallon glasses dispensers on metal stand.